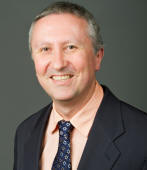 Gilles Duranton earned his PhD in economics from LSE and EHESS in 1997. He has occupied various positions: at LSE, at the University of Toronto and, since 2013, at the University of Pennsylvania, Wharton School, where he is Dean's Chair in Real Estate Professor.
He has written or edited 4 books and published over 60 articles in top journals such as American Economic Review, Econometrica, Economic Journal, Review of Economic Studies, Journal of Political Economy, Journal of Economic Geography, Regional Science and Urban Economics and Journal of Urban Economics.
Gilles Duranton's research has concentrated on explaining the economic successes and sizes of cities, using both economic theory and econometric specifications and estimations based on theory. His use of data from the United States, Canada, France and Britain has contributed to his profound influence on regional science, urban economics and 'economic geography both in North America and abroad.
He is co-editor of the Journal of Urban Economics and he sits on the editorial board of several other academic journals.
Noticeable distinctions: he is a fellow of the CEPR and a NBER research associate. He worked as consultant on regional and urban policies for various national governments and international organizations. He was the foreign advisor of a two-year mission on urban issues for the government of Colombia. He was also the 2011 President of the North American Regional Science Association and the 2016-2017 President of the Urban Economics Association.
Web page: https://real-estate.wharton.upenn.edu/profile/duranton/